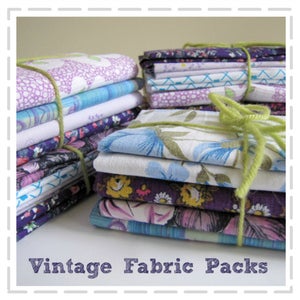 $

29.95
These beautiful vintage fabric packs are from the private collection of My Poppet.
Each pack contains 4 different vintage fabrics. There are a good old fashioned fat quarter size measuring up to 53 x 53cm but they may vary a little in size from fabric to fabric.
All fabrics have been pre-washed and pressed and are ready for sewing!
Each pack is a little different but you will definitely receive one of the packs shown in the image.